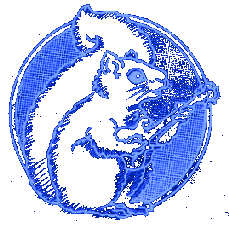 The Squirrelly Germs
CONTRA DANCE BAND
The Story:
The Squirrelly Germs were formed to enter an ad hoc string band contest at the Florida Fiddler's Convention in Gainesville, October 1987.
The name came from Tim's response to the sight of TJ and me eating a piece of cake left on a picnic table from the previous night's potluck.
A few hours later, we won first prize in the contest, and subsequently played at festivals and contra dances in Florida, Pennsylvania, Kentucky,
Maryland, Georgia, North and South Carolina. The lineup was myself, Bill Dudley, guitar, along with Tim Higgins and T.J. Johnson, fiddle and mandolin.
Often, there were guests, including Laura Light, Gary Anderson, Jon Mann, and Bob Kogut.
Although the group disbanded in 1998, there remains a legacy of zaniness in the form of:
The Tape [or CD]: Recorded live at contra dances from 1988 to 1997, the recording contains a selection of wild and crazy versions of the tunes we know and love,
plus a few squirrelly moments from old rehearsal tapes.
Here's what an actual music lover and professional caller person has to say about the tape:
"My copy of Bootleg arrived today…
...and I decided to listen to it while planning dances I'll be calling next weekend. WOW! What a treat!
It was delightful to listen to, and certainly kept my mind on the dances. "
(this page updated in nov 09)